On Saturday, June 12, North will officially be opening in Hillsboro, MO! We're planning to celebrate with a grand opening event, just like we did in Pevely back in May.
"We're thrilled to be opening our doors in Hillsboro just two weeks after hosting our first grand opening in Pevely," said Zach Mangelsdorf, president of North. "North has been working hard and waiting patiently for this day. All of our efforts are finally paying off in making this dream become a reality."
Here's what to expect:
Grand Opening Festivities
North's grand opening festivities will take place at 929 Peachtree Plaza Dr. in Hillsboro, starting at 10 a.m. If you've always wanted to attend an official ribbon cutting ceremony, then you don't want to miss out! Our president, Zach Mangelsdorf, will be joining the North executive leadership team to cut the ribbon in front of our second location. We're also going to be raffling off promotional giveaways throughout the day and are staying open until 9 p.m.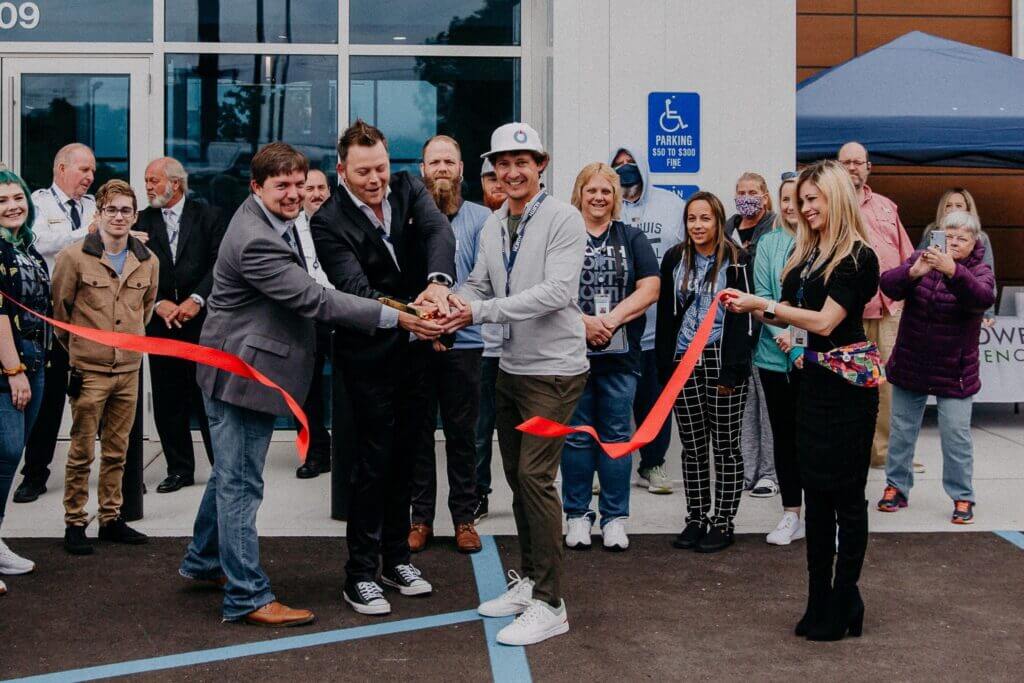 Meet the Experts
Since there's a chance that you're unfamiliar with purchasing medical cannabis, the expert team members of Midwest GreenCert will be at the event to answer any questions you may have. Don't yet have a Missouri medical cannabis card? They can walk you through the entire application process in person.
Available Strains of Medical Cannabis
In Hillsboro and Pevely, North will be offering premium THC and CBD products. Our medical cannabis will be available in two strains – indica and sativa. Need help sleeping or relaxing your entire body? Ask one of our team members about the indica strain. Want to improve your focus and become more stimulated? The sativa strain may be right for you.
Methods of Consumption
Still need to familiarize yourself with medical cannabis? You'll also want to do some homework regarding the different methods of consumption before joining us at the grand opening. These include smoking, vaping, and eating. For instantaneous relief, consider smoking by burning and inhaling cannabis. Vaping is another way to experience your prescription right away. All you need is a vape pen from North, which you will use to inhale the product. Last but not least, edibles come in many forms like cookies and brownies that you can eat. These need to be digested and take a little longer to kick in.
Online Shopping Coming Soon
Can't make it out to our grand opening in Hillsboro? We'll soon have all of our products available online at www.north.life. Simply choose your location and browse our Hillsboro or Pevely dispensary menu. Delivery and drive-thru pickup options throughout Jefferson County will also be available in the near future!
Stop By Whenever!
For all of you that plan to attend the grand opening or just want to visit in the following days, North is beyond excited to work with you. Don't forget that we have two locations in Missouri – Hillsboro and Pevely. Stop by whichever location is the most convenient for you following the festivities on Saturday, June 12.
Pevely Dispensary: 1709 Hwy Z, Pevely, MO 63070
Hillsboro Dispensary: 929 Peachtree Plaza Dr., Hillsboro, MO 63050