North Dispensaries is gearing up to open our doors so that we can start helping patients live their best lives through the kind of relief that medical marijuana offers. Since you are all waiting so patiently, we'd like to provide you with a preview of what to expect at North. This includes our in-person and drive-thru/delivery services, online ordering process, and a few photos as well.
What to Expect While Inside North
When arriving at North in the near future, the very first thing you can expect is to be greeted with a friendly smile. The first official step will be to sign in with your Missouri medical marijuana card and government issued ID. This is a highly important part of our dispensary as we will only be able to assist people who have qualifying medical conditions and their card. If you don't have your own yet, check out our previous post – How To Apply for a Missouri Medical Marijuana Card.
After your card has been verified, we will gladly let you venture out onto the floor. Once there, you will be able to peruse the products in our display cases, browse product details on our user-friendly tablets, and receive assistance as needed from our knowledgeable patient consultants.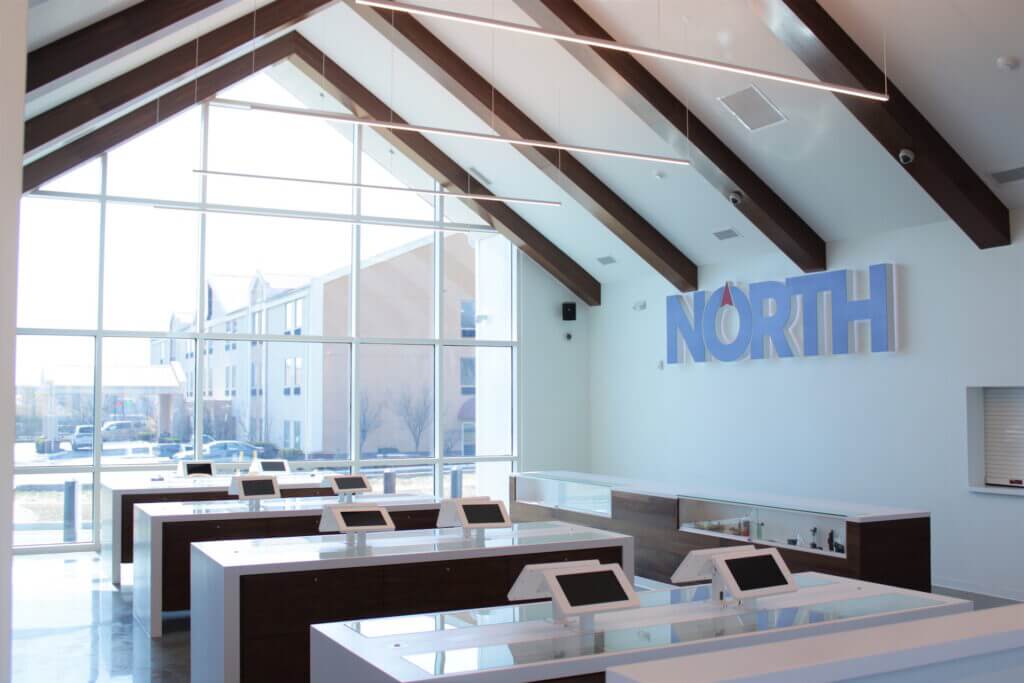 Drive-Thru and Delivery Services
If this past year has taught businesses anything, it's the value of offering drive-thru and delivery services. That's why we will work diligently with patients who suffer from chronic conditions, mobility issues, or even those looking for a quick and convenient option through both once we open.
From the Car
As of 2020, the Missouri Department of Health and Senior Services Section for Medical Marijuana has shown support for drive-thru services as an "option for better patient access," according to an article in Greenway. The piece goes on to explain that people with chronic conditions rank second in reasons as to why Missourians become medical marijuana patients in the first place. When a dispensary offers drive-thru services, the patient never has to leave their vehicle. Think of it like a drive-thru pharmacy of sorts.
To Your Door
We want patients to be as comfortable as possible when working with North. That's why we're also going to be offering delivery services for patients. Your medical marijuana products can be preordered and paid for online and sent straight to the address you provide. If you are concerned about medical marijuana being shipped to your home, please find relief in the fact that North is a 100% licensed and verified Missouri medical marijuana dispensary. When our delivery driver arrives, you will simply need to show your Missouri medical marijuana card and government issued ID and sign that it has been delivered.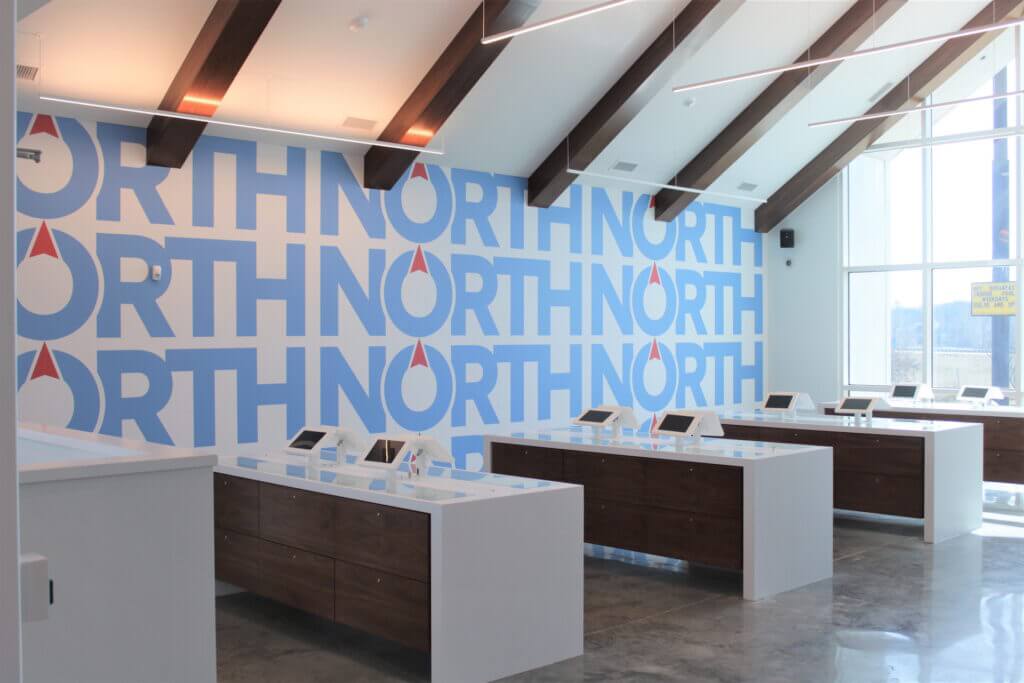 Ordering Online with North
Ordering medical marijuana online through North will be easy! You'll start by browsing our online catalog, which will soon be accessible through www.north.life, then send a photo of both your Missouri medical marijuana card and ID, and place your order. Don't forget to choose between free in-store or drive-thru pickup, or one of our delivery options.
Now that you have an idea of what to expect at North Dispensaries, follow us on social media to ask us any additional questions that you may have. You'll also be able to learn exactly when you can start utilizing our services. We're currently active on Facebook, Instagram, Twitter, and LinkedIn.